"Other Useful Webpages About Puppy Training"
Dr. P's page about puppies - A large listing of useful articles around the 'net about pups. (Some of their links are down.)
PetFinder.com - Where you can go to adopt a puppy from a local animal shelter. Here's an example of one adorable pup looking for you to save them:

Wikipedia entry on puppies - Provides a good general overview.
"Puppy Class" webpage of Cheryl May - A guidelines page for a puppy training class, which gives good tips for puppy socialization, exercise and clicker training. Also has useful links to obedience training resources.
The younger you start training your puppy, the better! Ready to get started? Then...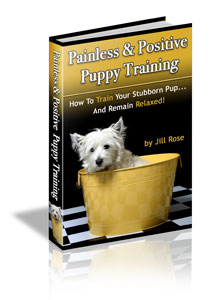 --> Read about Jill Rose's ebook here! <--

© Copyright All Rights Reserved.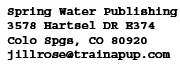 Positive & Painless Puppy Training Guide | Privacy Guarantee | About Us | Contact Us | Puppy Training Articles | Other Helpful Puppy Training Resources | Webmaster Affiliate Program